Two historic buildings located on the edge of the Main Market Square and Grodzka Street, have been transformed into a cozy, well-stocked shopping arcade. PASAŻ 13 is by far the most elegant shopping destination in Krakow.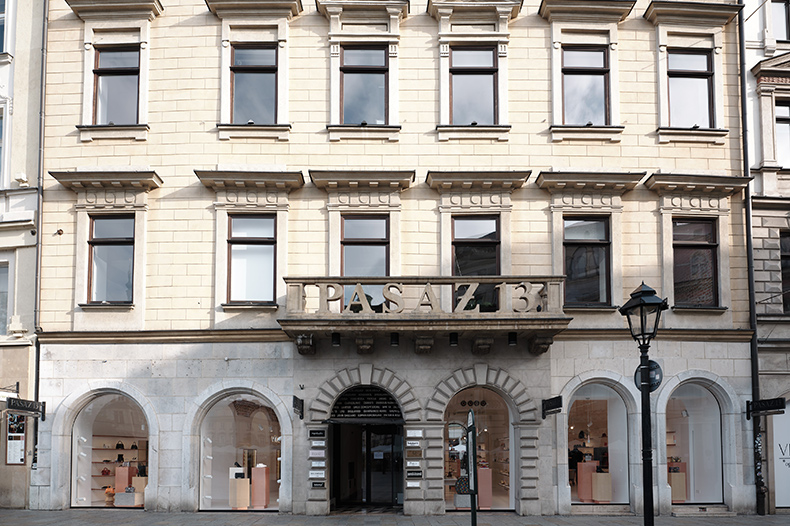 It was inspired by similar, luxury properties in New York, London or Milan where historic houses were transformed into an intimate department store.
A Renaissance staircase, Gothic arches, glass, concrete, marble as well as steel escalators harmoniously coexist here at Pasaż 13.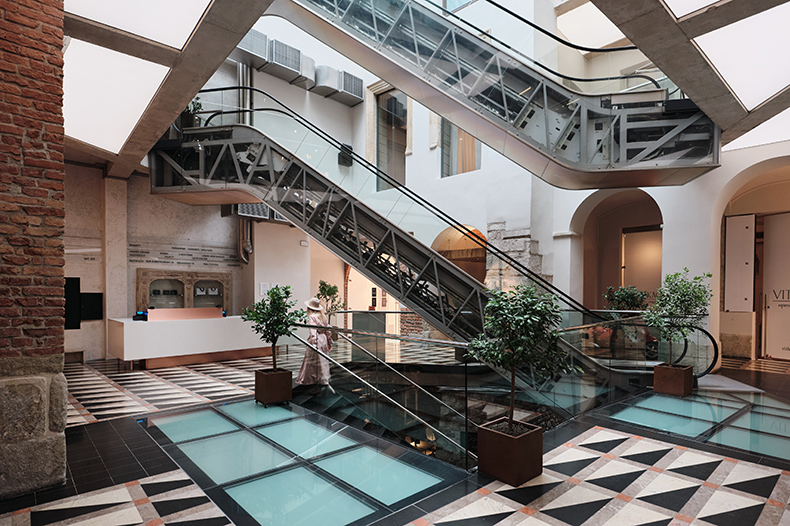 Likus Concept Store located within the shopping arcade offers a new formula of shopping – elegant shops with top designer clothing; a wine cellar offering over 200 labels of exquisite wines from Italy and France; a well-stocked Italian, French and European Delicatessen, as well as the cozy Bar 13 create an unforgettable experience.
Rynek 13 is the most elegant place for shopping in Krakow.